Cassava grinder machine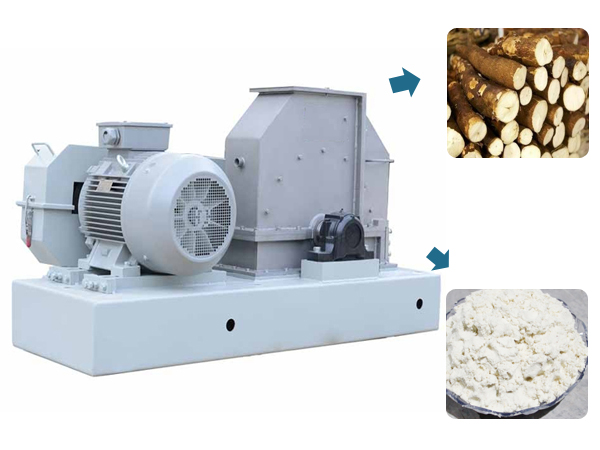 Factory direct sale contact number
Cassava is the most important root crop in Nigeria. Only cassava accounts for about 45% of Nigeria's agricultural GDP there, mainly for food or household use, but its industrial processing and utilization is very limited. In the process of cassava processing, the most important way to change the shape and structure of cassava is to utilize the cassava grinder machine.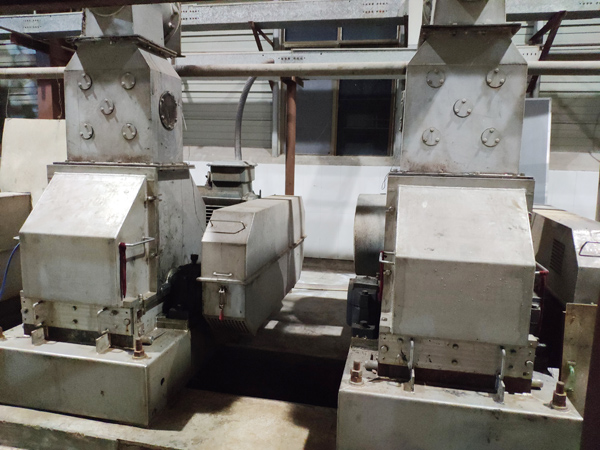 Then here is the introduction of the processing efficiency and feature of cassava grinder machine.
In order to obtain a higher yield, high quality cassava grinder machine is employed for cassava processing. At present, rasper is the most advanced cassava grinder machine in the market. The rasper is a high-speed machine with a line speed of up to 100 m/s. The material is torn by impact, friction and other forces generated between the moving shaft and the static rod shaft at high speed. In this way, the starch can be fully freed, due to the contact part is made of stainless steel material, which can decrease the pollution of ferricyanide in the cassava pulp. Of course, some plant will use a cutting machine to cut cassava into small pieces so as to reduce the burden of cassava grinder machine. The investment is higher, while the final products quality produced by combine this two machines is also higher.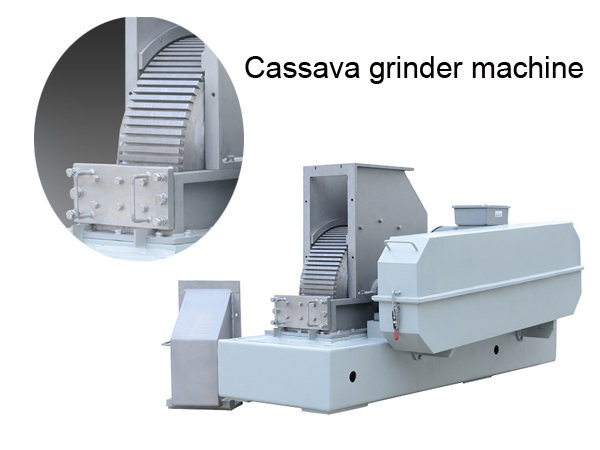 Cassava grinder machine
Structure type of cassava grinder machine: mainly composed of chassis, motor and working shaft. Three tool holders are fixed on the working shaft turntable, and three sets of hammers are mounted thereon. The upper part of the casing has molars for grinding cassava.
Cassava grinder machine features include: low energy consumption, stable operation, fine grating granularity, simple operation and strong adaptability. When cassava grinder machine works, the hammer and the tool holder are hinged. Even if a small iron block is mistaken into it, it will not damage the equipment as long as it is shut down immediately. The hammer of the cassava grinder machine can be used to flash over. Screen and hammer are easy to assemble and disassemble.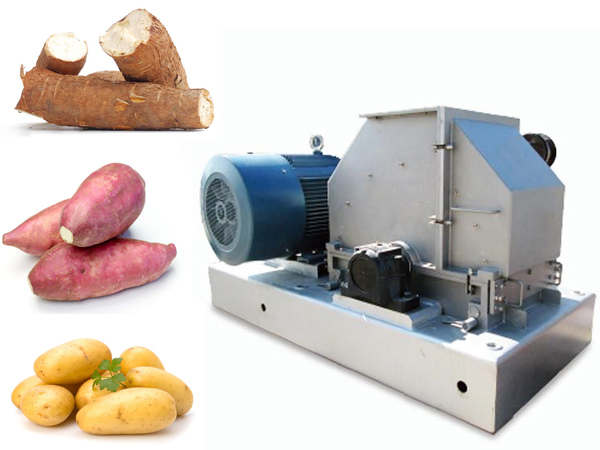 Cassava grinder machine for cassava, potato, sweet potato grinding
Currently, Nigeria produces about 45 million tons of cassava. Since the federal government wants to reduce import dependence and save scarce foreign exchange, a national program aims to increase the production of cassava starch and cassava flour. Nigeria's demand for cassava processing by-products is high, and the driving force behind this demand is the government's policy on complementary imports of cassava starch. As a result, the demand for cassava grinder machine has been greatly improved, not only this cassava grinder machine, but also the demand for cassava processing production line. Our company was established 8 years ago, engaged in the research and development and manufacture of cassava processing machines for years. We have an independent engineering team and processing factory, specializing in export, so the quality of the machine is high and durable. You are welcomed to visit our factory to see the equipment.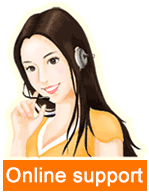 Leave a message

Tel/Whatsapp:
+8613526615783