Cassava starch dryer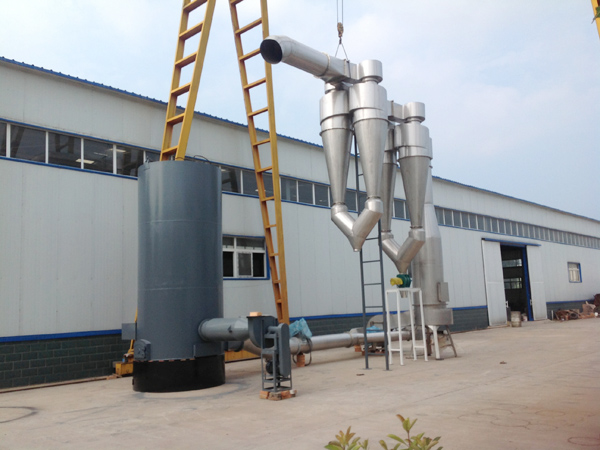 Factory direct sale contact number
Usefulness of air-stream cassava starch dryer
Air-stream cassava starch dryer, is a kind of new energy-saving cassava starch drying equipment, which is declared as Chinese national invention patent. The main fuel can be coal or gas. When cassava starch dryer works, the freezing air becomes dry hot blast through the hot air-stream stove, which is appearing as suspended state with bulk material. It causes the gas and solid to go forward at higher speed in parallel. At the same time the water is vaporized in order to dry material.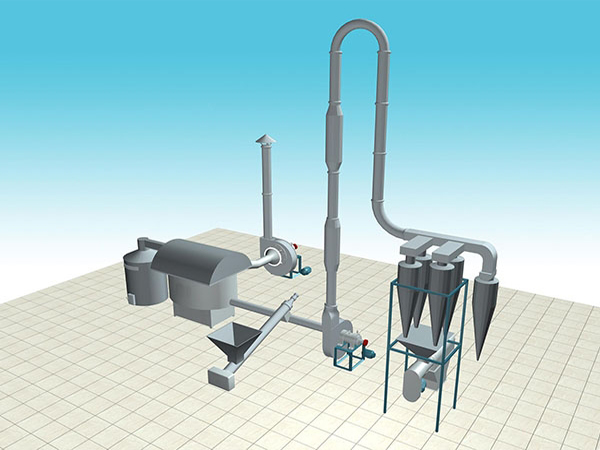 Cassava starch dryer
Features of air-stream cassava starch dryer
(1) When the wet material and hot air mix up in the drying tube, they could go ahead at high speed in parallel with two suspended states, and crash, damped vibration. Then they go to air blower of cassava starch dryer for refinement. Thus the drying area of material is increased and the heat efficiency is improved.
(2) Material is delivered from air blower to vortex room. After fineness, the heavy material containing more moisture revolves along the outer wall at high speed, in order to increase the relative velocity, strengthen the effect of heat transfer, and improve the heat transfer confident of the volume. The material containing regular moisture discharges from the center to the top. The feature of this plant is good quantity of drying, high effect of heat transfer, and low energy source consumption. The height of this plant is lower 50% than tower type starch dryer.
(3) Lower temperature cassava starch dryer.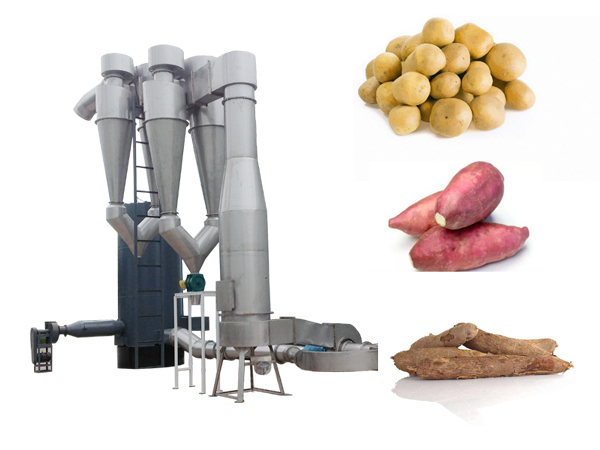 Cassava starch dryer
(4) This cassava starch dryer is compact in structure, small in floor space, integrated in drying, crushing and grading. It is an organic combination of swirling technology, fluidization technology, spray technology and convection technology. It does not need to be crushed and sieved after drying, which simplifies the production process and saves power and equipment costs.
(5) Compact equipment, small footprint and high production efficiency.
(6) The system is well sealed, protecting workers' health and reducing environmental pollution.
This kind of air stream cassava starch dryer can be used in cassava starch processing line and the cassava flour processing plant.Doing Company is the leading manufacturer of cassava starch dryer in China, we can provide you with cassava processing machine and the technology support.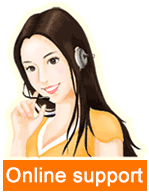 Leave a message

Tel/Whatsapp:
+8613526615783