Cassava starch centrifuge sieve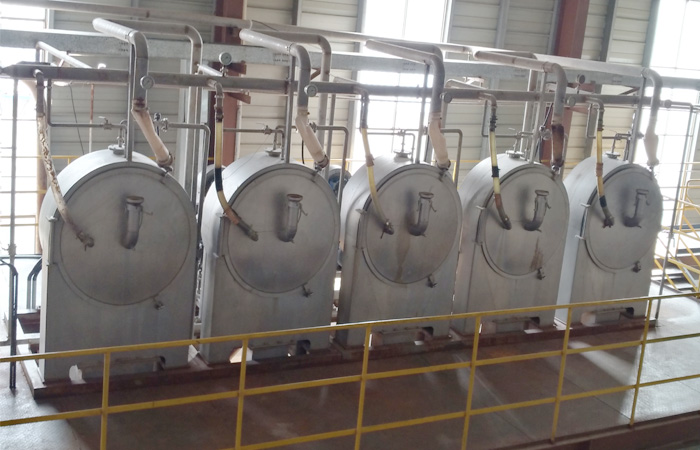 Factory direct sale contact number
Cassava starch centrifuge sieve is to separate the fine fiber (pulp) from the starch slurry which is widely used in big and middle-sized casssava starch factories for the extraction of cassava starch. Centrifuge sieve is mainly used for the separation of the fiber and the cassava starch. It is also widely used in the extraction of the corn, wheat, tubers starch and so on.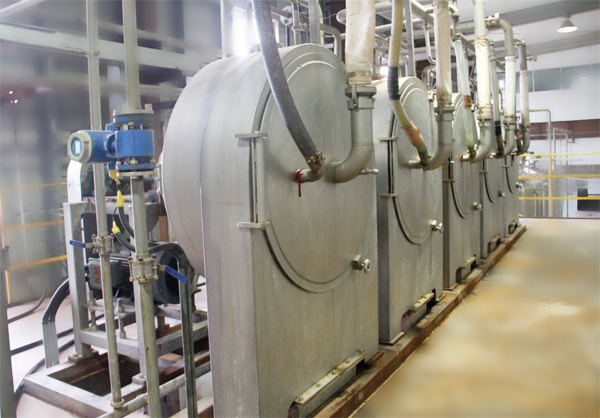 DOING centrifuge sieve
The structures and working principle:
Centrifuge sieve in Henan Doing Company is mainly composed of the following components: feeding system, sieve, centrifuge drum, machine rack, driving system, discharging device and so on. The cassava centrifuge sieve takes advantage of the centrifuge force produced by the drum rotation to separate the starch milk from the fiber. This is an essential machine for cassava starch production.
The cassava starch centrifugal sieve equipment (centrifuge separator) is made of high grade stainless steel with a special treatment on the surface which makes it oil resistant and dirt proof. The rotating basket which is calibrated by the dynamic balance precision of the authoritative organization ensures a stable operation. The surface of the sieve is refined by a special panel, beautiful and durable. With a big processing capacity, appropriate power allocation, easy installation, the equipment is a perfect combination of Doing company machinery and international advanced technology.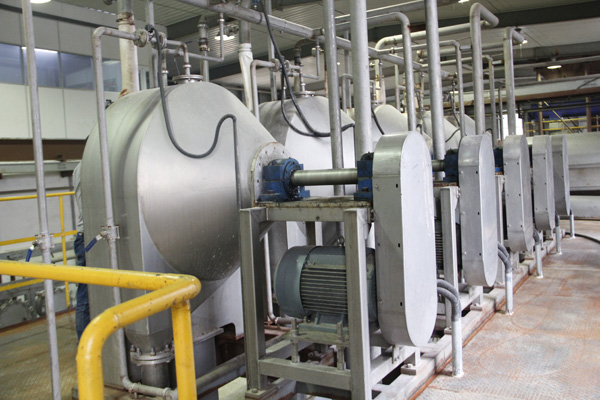 Centrifuge sieve
Doing Company centrifuge sieve technical parameters:
| | | | | | |
| --- | --- | --- | --- | --- | --- |
| Model | ZXS650 | ZXS800 | ZXS850 | ZXS1000 | ZXS1100 |
| Diameter(mm) | 650 | 800 | 850 | 1000 | 1100 |
| Power(kw) | 7.5-11 | 11-15 | 22-30 | 30-45 | 30-45 |
| Weight(kg) | 1000-1200 | 1400-1600 | 1800-2000 | 2000-2200 | 2300-2500 |
Advantages of Doing Company cassava starch centrifugal sieve (centrifuge separator):
◆ Completely closed combination structure, no intermediate tanks needed;
◆ Motor of lower placement for better stability;
◆ Applying stainless steel compound wedge wire plate for higher efficiency.
◆ No dead corner, resulting in no bacteria and conforming to food hygienic requirements;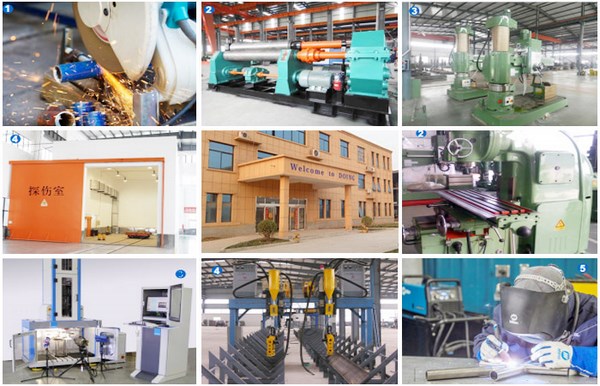 ◆ Using high-pressure backwash back and front sieve surface designed to reduce the pectin to avoid adhesion and blocking network, to provide a long period of operation without removal of the basket;
◆ Special designed de-foaming pump enable the stable performance;
◆ All stainless steel execution.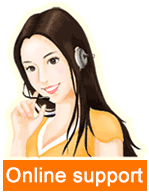 Leave a message

Tel/Whatsapp:
+8613526615783