Peeler centrifuge for starch processing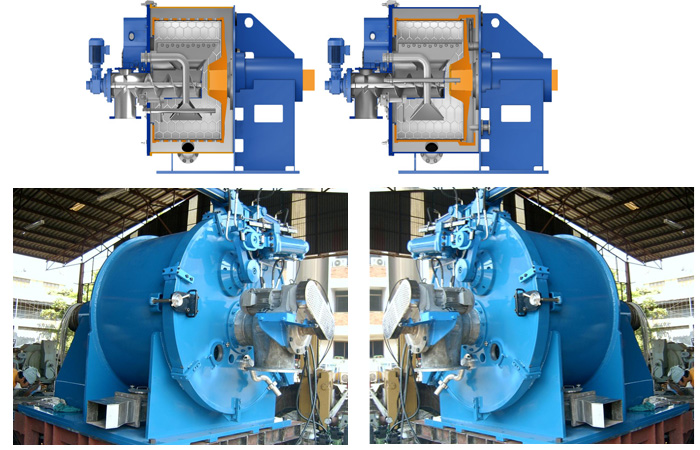 Factory direct sale contact number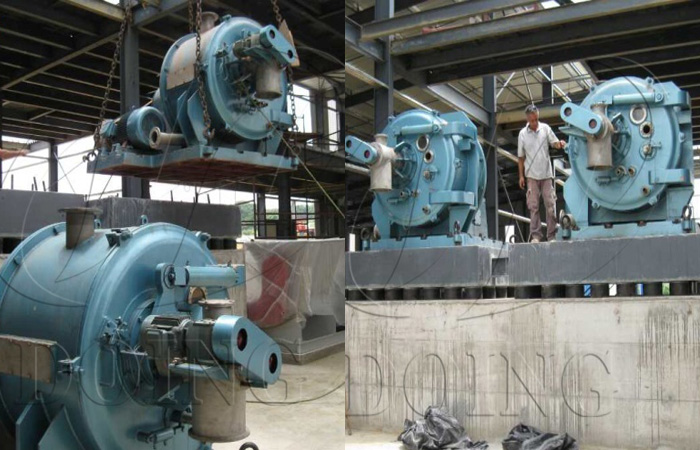 Peeler centrifuge
Description for peeler centrifuge
1.Peeler centrifuge structure:
This peeler centrifuge mainly consists of scraper, case and door cover assembly, rotating basket assembly, driving system, hydraulic system, electric system and so on. The frame assembly is a supporting part, which is composed of base, casing, bearing box and rear plate. Rotating basket assembly is a rotating part, which has rotating basket, main shaft, bearing and driven belt pulley. The rotating basket is supported inside the case through a suspended arm. The door cover is at the front of the case, which installed with scraper, feed tube, washing tube and unloading hopper. The hydraulic system is installed outside separately. There is a hydraulic coupler on the main motor, which is connected with drive belt pully through V belt. The electric control system is an independent part that can be installed at the convenient place.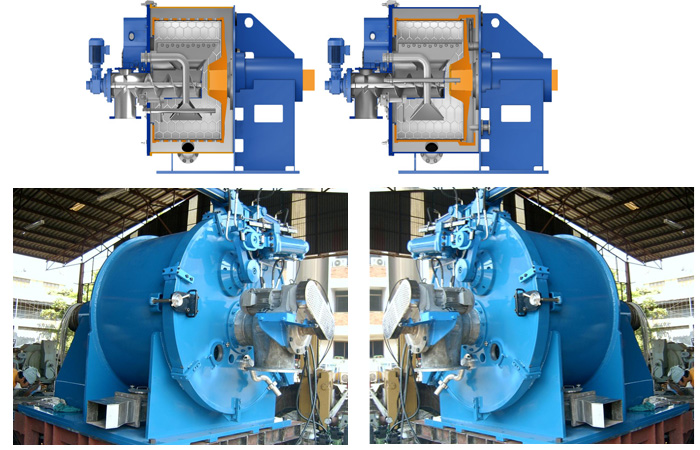 Peeler centrifuge
2.Working principle of peeler centrifuge
Open the feed valve when the machine works at full speed. The suspension to be separated is fed into the rotating basket and distributed on the filter medium equally. The liquid phase is drained outside the rotating basket through the filter medium and the hole on the basket under the centrifugal force. Meanwhile, the solid phase is held on the filter medium and become sediment. Close the feed valve when the sediment coat reaches a certain thickness. At the same time, open the washing valve, wash the solid phase and dry it. At last, unloading the sediment coat by rotating scraper and discharge through unloading hopper.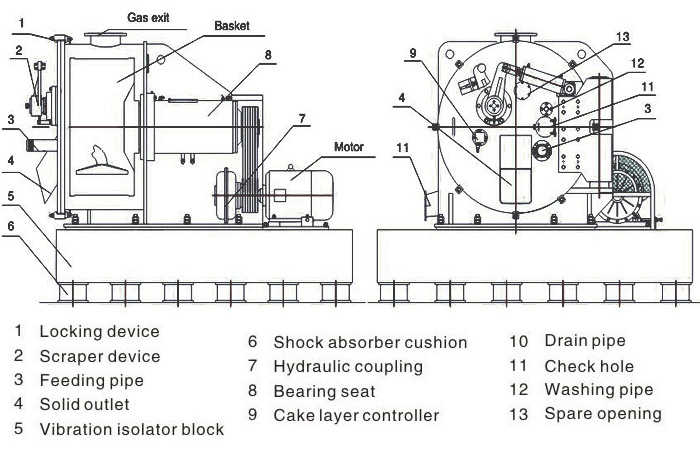 Starch production machine manufacturer
Application of peeler centrifuge
First procedure of separating water from concentrated starch pulp during cassava starch processing is dewatering. And peeler centrifuge is the main equipment used in dewatering before final drying to commercial product.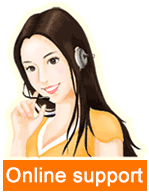 Leave a message

Tel/Whatsapp:
+8613526615783