Tapioca chips slicer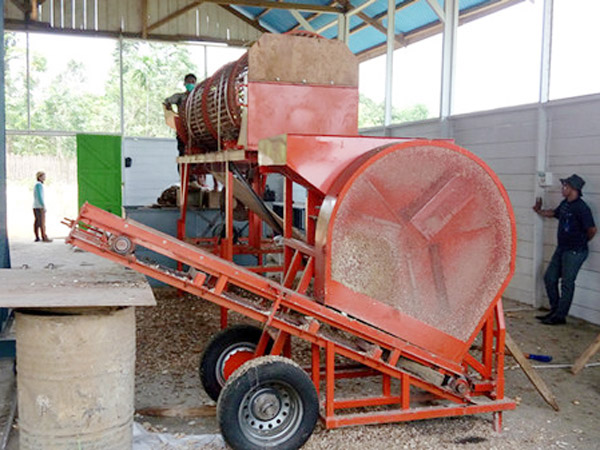 Factory direct sale contact number
Doing Company tapioca chips slicer is a cutter-type slicer with a slice thickness range of 5-20mm, the slice thickness is adjustable, which can meet the needs of different slice applications. DOING tapioca chips slicer has the characteristics of high slice formation rate and high efficiency, and is easy to operate, easy to maintain.
The cassava peeling machine equipped with this tapioca chips slicer is a dry type cassava peeling machine, which has the functions of removing impurities and sand, scraping the skin and breaking tapioca roots, and has a better effect on peeling of non-curved tapioca. Doing Company also can added the spray washing mechanism in the peeling process of tapioca chips slicer according to customer requirements to help fully clean the fresh tapioca to meet the needs of customers for different purposes.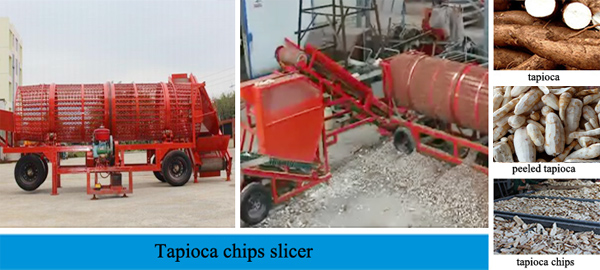 Tapioca chips slicer processing
DOING tapioca chips slicer is a peeling and slicing all-in-one machine. The output is divided into 4000kg per hour and 10000kg per hour. The peeling efficiency can reach more than 85%. The operation is simple, save manpower, the wheel is convenient to transfer,, the thickness of the cut chips can be freely adjusted between 5-20mm, including two 1.5KW motors, two sets of wheels and 12 blades. Take 10 tons of production as an example. Here is the intuitive data of this tapioca chips slicer:
Production: 10 tons per hour
Net weight: 420kg
Motor power: 2.5kw*2
Slice thickness: 5-20mm (adjustable)
Size: 3.5m*1.5m*0.8m
Peeling efficiency: 85%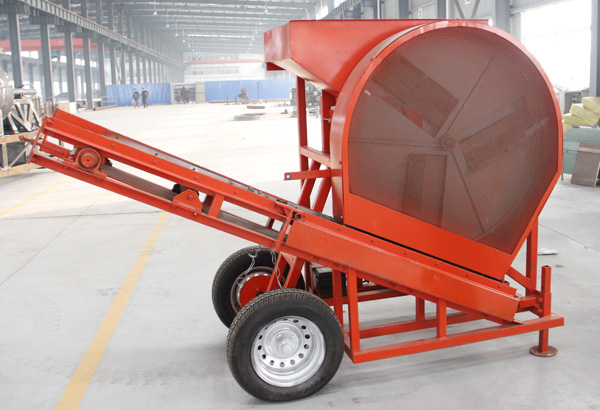 DOING tapioca chips slicer
Dried tapioca chips are one of the main products of cassava entering the international market, but tapioca chips often have quality problems in international transportation. The main quality problems are as follows: First, mildew, due to the high moisture content of tapioca chips and long-distance shipping through containers, the surface layer is prone to mildew, and some chips are seriously rotted and deteriorated. Second, the tapioca chips impurity content is high. Since the tapioca chips is mainly from Southeast Asian countries such as Vietnam and Thailand, the tapioca chips slicer production and processing they uses usually are simple and extensive, and there is no peeling and impurity removal during the processing. The impurities such as sediment and plant residues attached to the tubers are brought into the product, directly affecting the produced tapioca chips quality, often difficult to meet the needs of buyers. These problems have a great impact on the development of the tapioca chips processing industry, so it is important to choose a good tapioca chips slicer.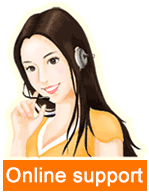 Leave a message

Tel/Whatsapp:
+8613526615783