Cassava grinding machine in Nigeria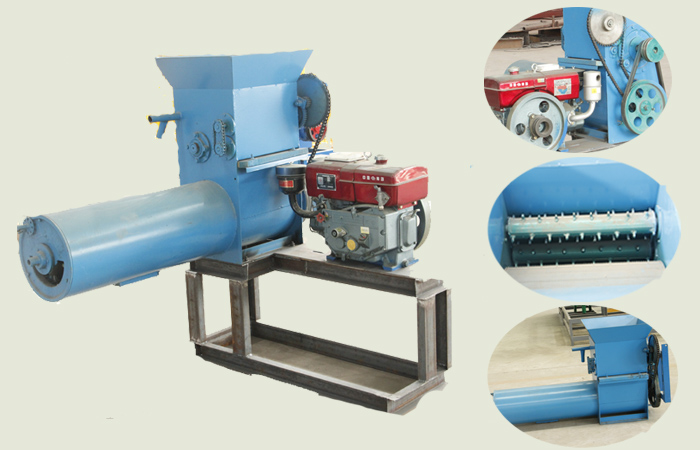 Factory direct sale contact number
Cassava starch processing line includes cassava cleaning and washing, cassava crushing, cassava starch dehydrating, cassava starch drying, cassava starch sieving and packing. Cassava grinding machine mainly runs in the cassava crushing section. The machine can crush cassava into a kind of mush with high efficiency. At this time, cassava starch will be extracted from fresh cassava., which includes combined starch and free starch.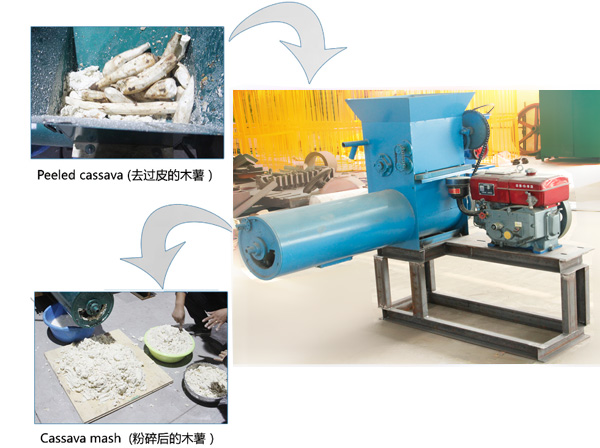 Cassava grinding machine
The features of cassava grinding machine in Nigeria.
A.It has features of modern design and compact structure and high speed, so the machine has high rasping coefficient.
B.Since the machine has a high speed, so the machine not only extracts free starch but also extracts combined starch by breaking cells.
C.Cassava grinding machine in Nigeria has simple structure, so it is easy to change the backing screen and easy to be operated.
D.It has simple clamping device, and SKF bearing and Germany Optibelt. So it has a long service life.
E.The contact service of the machine is stainless steel, so it meets hygiene requirements.
F.Cassava grinding machine in Nigeria has special slot design, so it is easy to replace the assembly of saw blades easily.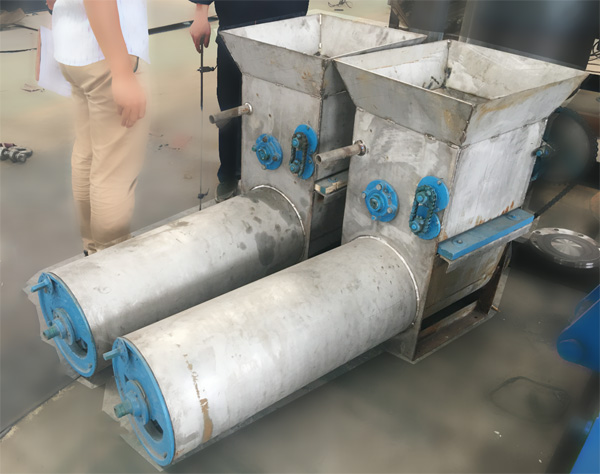 Cassava grinding machine under manufacturing
The working principle of cassava grinding machine in Nigeria
The cassava to be processed passes through a conveyer from the cleaning and washing machine into cassava grinding machine. The conveyer can steadily feed the cassava into the high-speed rotary cassava grinding machine grinding rotor. Due to the centrifugal force, the saw blade and clamping device are thrown to the outer edge. Thus, the peak of the saw blade teeth protrudes on the surface of the grinding rotor. The cassava are mashed with files and sharp teeth. Grated cassava paste arrives on the sieve, and the sieve prevents unground cassava from being removed from the machine. Under such processing conditions, cassava can fully release starch.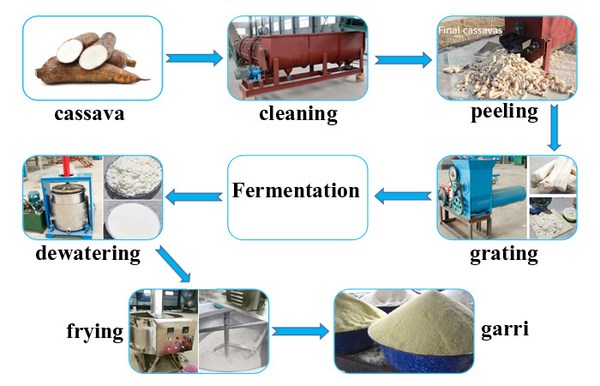 Cassava grinding machine used for garri processing
All in all, the machine plays a key part in the process of cassava starch processing line. It is one of the excellent achievements made by Doing company cooperating with the international advanced technology. Besides the main cassava starch processing machines include cassava cleaning machine, cassava paddle washing machine, cassava grinding machine, cassava dehydrating machine, flash dryer machine, starch sieving and packing machine. Also widely used for the garri produiction plant.
Doing company is a professional R&D team, with advanced technology, powerful manufacturing ability. Except cassava starch processing machine, we also have cassava flour processing machine, garri processing machine and glucose syrup processing machine. we own more than 30 senior technical engineers majored in starch and syrup technology, electric engineering, automation and machinery. Doing company focus on developing new products and technology. Our company have undertaken to completed a number of major engineering and technical service abroad, equipped with modern installation equipment and the most professional installation team with rich experience, we guarantee the stable running of all projects.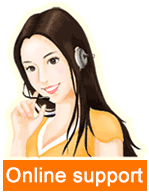 Leave a message

Tel/Whatsapp:
+8613526615783