Disc separator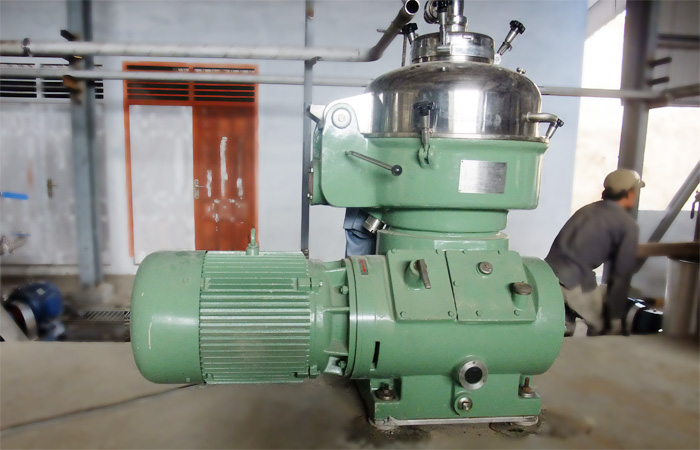 Factory direct sale contact number
Concentrate starch slurry with disc separator is a main step of making cassava starch. Disc separator is mainly used for protein separation in the starch production industry, like corn starch, sweet potato starch, cassava starch and potato starch, etc. Concentrate starch slurry with disc separator is necessary for purifying starch. Disc separator is also one kind of settling centrifuge, which is use centrifugal force to accelerate seperating process. This disc seperator adopted is a new method for starch production, decrease the pressure of hydrocyclone, at the same time, improve the final starch quality.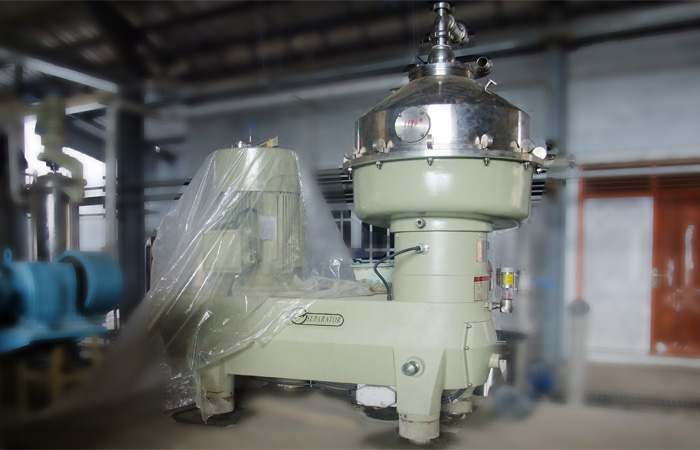 disc seperator
Description of Doing Company disc seperator:
A disc separator separates solids and one or two liquid phases from each other in one single continuous process, using extremely high centrifugal forces. When the denser solids are subjected to such forces, they are forced outwards against the rotating bowl wall, while the less dense liquid phases form concentric inner layers. The area where these two different liquid phases meet is called the interface position. This can be easily varied in order to ensure that the separation takes place with maximum efficiency. Inserting special plates (the disc stack) provides additional surface settling area, which contributes to speeding up the separation process dramatically.
Concentrate starch slurry with disc centrifuge separator will help you to get better refined starch. Disc centrifuge separator mainly consists of import and export device, drum, machine cover, vertical shaft, horizontal shaft, frame, motor and automatic control box.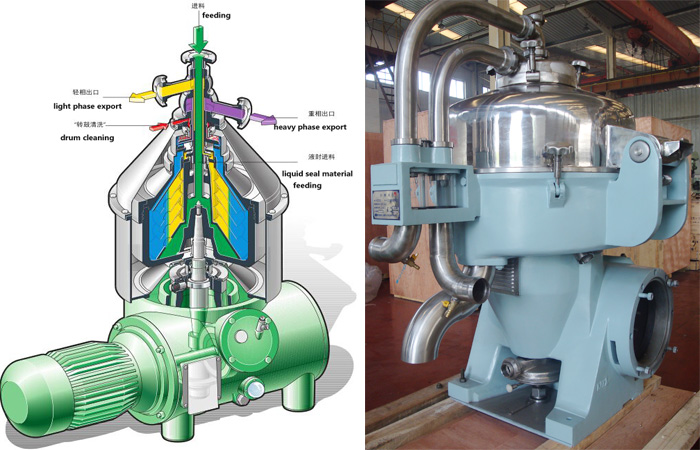 Disc seperator inner structure
Inner structure of disc separator:
The contact parts of our disc separator are made of stainless steel and meet the requirements of food hygiene. The design, manufacture and acceptance of separator are strictly carried out in accordance with national standards.
Concentrate starch slurry with disc separator has the following features:
1. Compact design and small required area for installation
2. Easy to operate and control
3. Improves starch yield
4. Diverse applications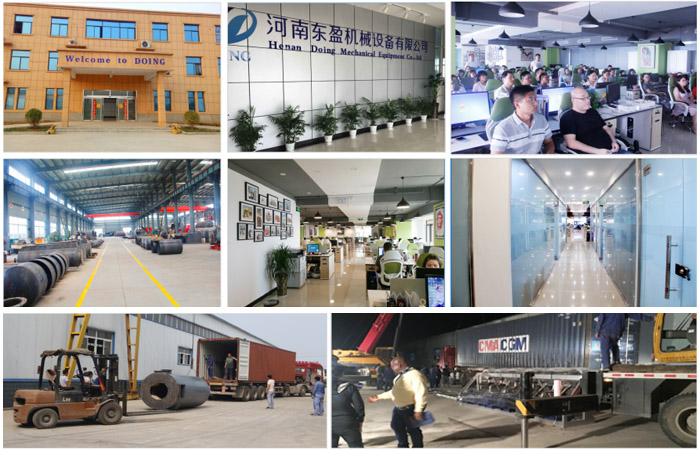 Concentrate starch slurry with our disc separator has the following benefits:
1 High final product quality
2. Less starch in waste water
3. High speed and low noise
4. Accurate dynamic balancing, High rotating speed,Continuous working
5. Long time with low vibration. Safety and security, operating stability
Completely sealed up of the inlet and outlet system. The professional designed centripetal pump system of the disc separator has many advantages such as stability outlet pressure, large regulating sphere, easily operating and so on. This special design separator has the full automatic control box which used for safety protection, also been equipped with advanced automatic vibration tester which can view vibrating value at any time. We can make separating and discharging to the best affection from regulating separation parameter directly at the screen.
Main technical parameters of disc separator:
| | | | | |
| --- | --- | --- | --- | --- |
| Model | DYDP445 | DYDP520 | DYDP550 | DYDP800 |
| Capacity m3/h | 35 | 45 | 75 | 130130 |
| Material | Stainless steel | Stainless steel | Stainless steel | Stainless steel |
| Bowl diameter(mm) | 445 | 470 | 550 | 810 |
| Rotating speed(r/min) | 5100 | 5100 | 4500 | 3000 |
| Seperating factor | 6480 | 6900 | 6230 | 4950 |
| Power(kw) | 37 | 37 | 55 | 110 |
| Disc number(pcs) | 73-75 | 78 | 125 | 130 |
| Nozzle number(pcs) | 10 | 10 | 12 | 20 |
| Weight(kg) | 1500 | 1800 | 2100 | 4200 |
Safe operation tips when concentrate starch slurry with disc separator:
1. All parts of the centrifuge drum must be installed in sequence.
2. Adjust the clutch disc and brake pad synchronously when the clutch brake is loose and weak.
3. When the drum is not stopped completely before turning off, no part of the separator can be loosened.
4. When the centrifuge has abnormal vibration when working, the power supply should be cut off immediately. After the drum is completely stopped, the parts should be dismantled, cleaned and checked to find out the causes and eliminate the faults.
To sum up, this is our disc seperator introduction ant its function description, you can select as your capacity requests, we also can give you best advice.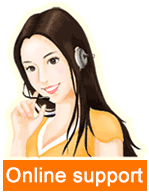 Leave a message

Tel/Whatsapp:
+8613526615783